DREAMS Photo Booth
DREAMS contacted The Best Photobooths when they heard of our Santas Grotto Photo Booth. This Photo Booth was perfect for their Annual Christmas Conference in Birmingham as everyone was dressed as Santa. It was a real sight to see over 3000 Santas running around looking like something out of a Home Alone Film. They loved the Booth so much we have been booked for their forthcoming Annual Conference for the foreseeable future. Ho! Ho! Ho!
I booked The Best Photobooths for a large corporate roadshow just before Christmas; Chris and the gang didn't disappoint. The 'butlers' arrived early, were polite, kept things tidy, helped delegates all day and all for a very reasonable price. There was a choice of booths I could book to suit the event, all pictures were printed at the time to take home and I got a USB of all the images a few days after. To conclude - punctual, polite, practical photo booths!!! I would highly recommend to anyone needing something abit different at an event. Thanks Team.
Below are just some of the pictures taken on the day. If you have a corporate event and would like some amazing pictures taken on the day, we would love to help. From Corporate exhibitions to company Heads Shots, Or in house Photographer can help.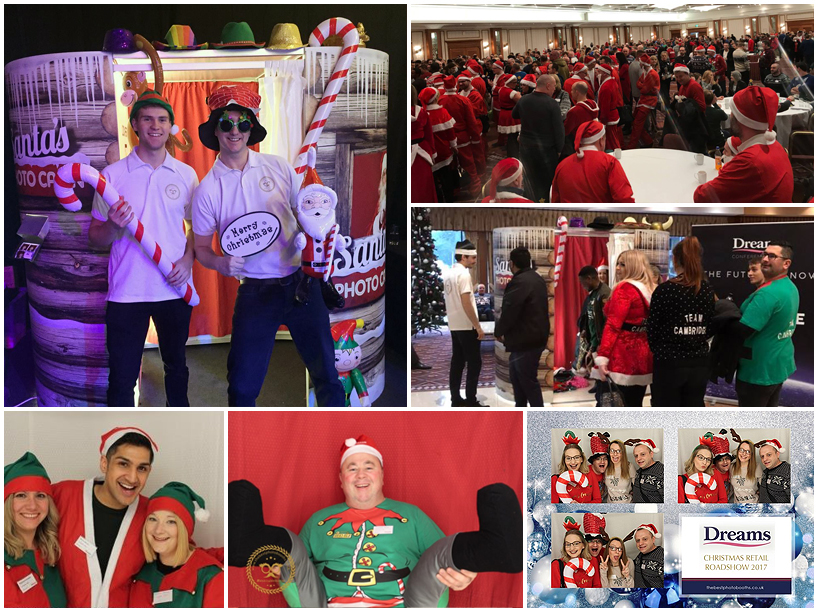 Contact us today to check availability.
Call: 07966 053 439 Email: info@thebestphotobooths.co.uk